Testimonials
Don't just take our word for it!
The order entry process has completely revamped our process and saves us probably 2-4 hours daily.
It has enabled our PreSearch Coordinator more flexibility with other tasks. With the reports being typed in the software, ability to merge the abstract documents, and invoicing all in the system, not to mention all of the automation of reports and invoicing, it has all been a great time saver. Everything in one place!
Kathy Haynes
Elite Abstract, LLC
RSI
With the help of RDS, we are able to complete more orders in less time, with fewer people! Not only are we finishing orders quicker, they are being completed with almost no errors.
I would absolutely recommend RDS! The team behind RDS is there to make sure you have a positive experience. The communication and direction from the beginning has been great.
The software has been a game changer for us. Our productivity is up, our turnaround times are fantastic, and I couldn't be happier.
Jason Bryant
Research Specialists, Inc.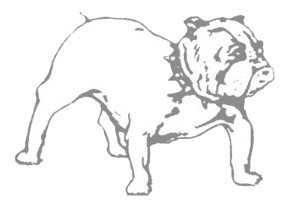 RDS has made it easier to streamline work orders from client to vendor and then back to the client. Being able to upload client requests and vendor results in the same file for easy access in one spot, along with the ability to add notes directly to the file, has made it easier to track order completeion and communication.
The one click "request ETA" button that sends an email to the vendor is so quick and easy to use. Being able to complete invoices for the client and track vendor invoices for payments on each file makes accounting a breeze!
Wendy Hays
Jess Barker Research/Retrieval, LLC.
Give it a Go! Compare your Current System to RDS
ROI & Savings Calculator
All calculations are estimates and cannot account for all scenarios
Estimated Savings
You could be saving
##

% with RDS...
That's nearly
$
123456
!!
Improved Turn Around Time
Increased Accuracy
Improved Communication & Visibility
Delighted Customers & Employees
ROI payback typically less than 6 months.
Don't worry, we won't spam you..
Please fill in your business name
Please fill in your first and last name
Please fill in an email to contact you
(To send to multiple, seperate emails with a comma e.g. orders@mytitle.com,jane@mytitle.com)
Request Received! Check your email soon for how RDS can help your company save time and money!
Oh no! Something happen. Please try your request again. If you continue to get this message please email us at support@rdsteam.us.